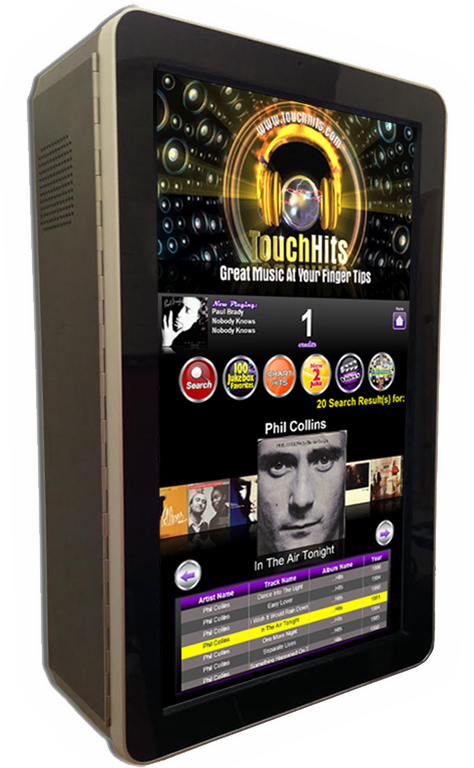 The JukePad
Meet the stunning new JukePad – A 32″ digital jukebox like no other jukebox we've ever made. The JukePad comes packed full of brand new software and hardware features including the SelfieTaker App, HD music video playback, HD video advertising, prompted track searching, remote zonal volume controls, customisable background music playlist scheduling across 8 separate periods throughout the day, ultra high res display…
More...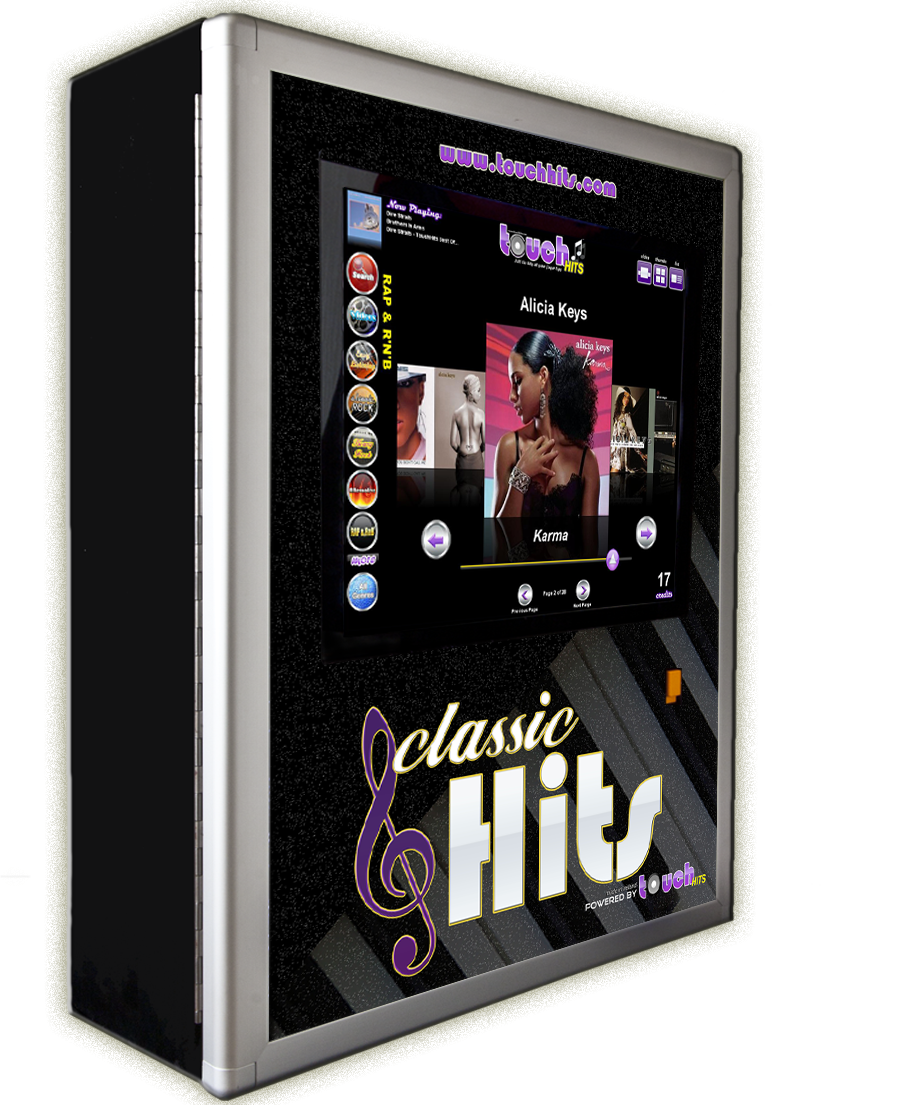 The classic jukebox never looked and sounded so good
TouchHits are proud to unveil our new Classic Hits digital jukebox. This state of the art jukebox combines style and protection by merging a robust, slimline cabinet that's only 180mm deep, with an 8mm acrylic screen backed by a protective touchscreen bezel and housing. Running on the latest TouchHits technology, the Classic Hits offers
More...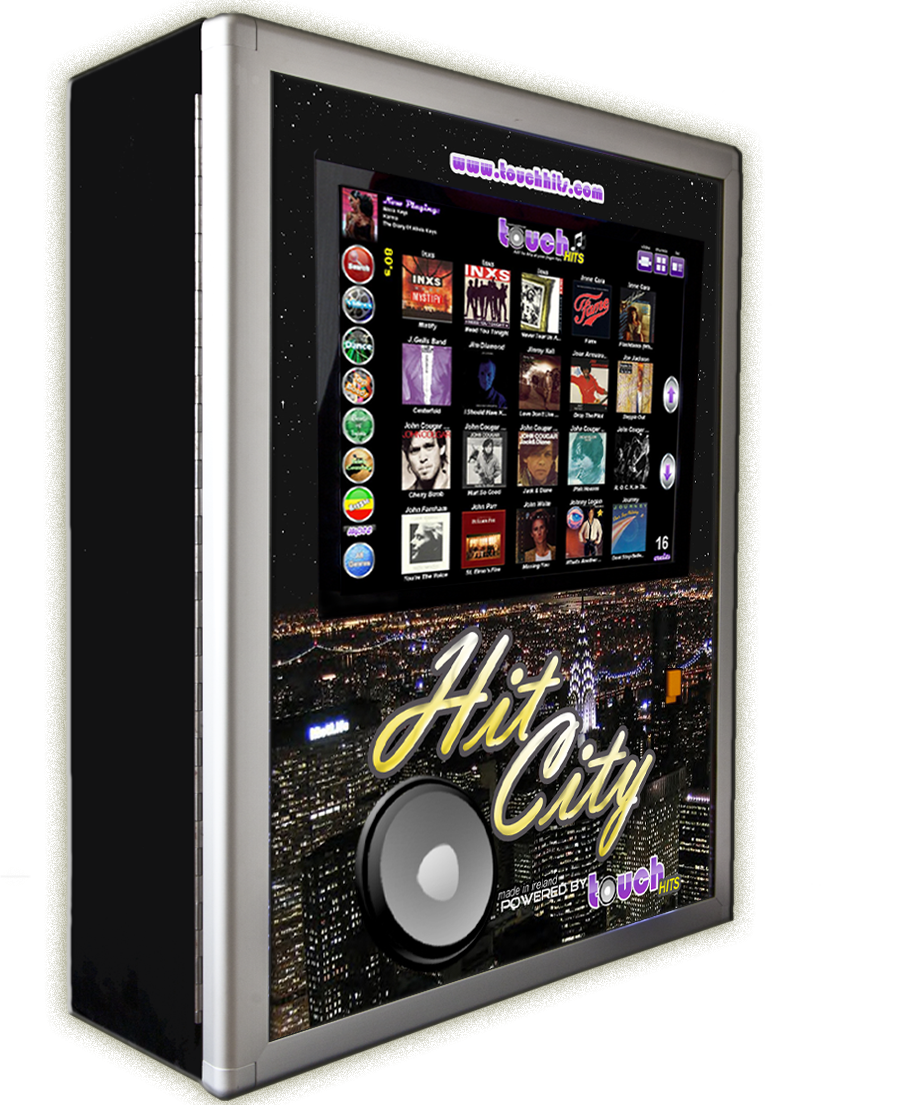 The HitCity jukebox is fast becoming the new sound around town and has just become our biggest selling digital jukebox to date. Built on the powerful TouchHits jukebox software platform, the HitCity jukebox offers a wide range of audio and video features…
More...
  inTouch Ads is our brand new digital advertising platform designed to deliver high definition, venue specific video advertisements that appeal directly to your venue's clientele. Found in a range of public venues such as bars, restaurants, hotels, retail outlets, etc., inTouch Ads actively increases awareness about your business/brand while providing live information about promotions and events at your venue.
More...

inTouch Radio
  inTouch Radio is our cutting edge background music service, designed to deliver automated and on demand music, video and advertising direct to your venue and tailored entirely for your clientele…
More...

  At TouchHits we endeavor to always provide the music that is right for your venue. Whether your working with us directly or through one of our content suppliers we aim to always provide the content that your clientele want to play. Tracks can be requested via
www.touchhits.com/music/
or through the 'Order A Track' feature on all of our 
jukeboxes
 and background music systems…
More...

Digital Jukeboxes
The JukePad The RockPad Classic Hits HitCity Jukebox Upgrade Kits
Digital Advertising
inTouch Ads VideoMaker Digital Signage Advertising Clients
Background Music (Coming Soon...)
inTouch BGM inTouch Radio TouchNet BGM Clients
Click
here
to find out more about the wide and varying range of content available for our TouchHits systems…
TouchHits Unit M Kells Business Park, Cavan Road, Kells Co. Meath, Ireland